Filming for The Fifth Estate and the Canadian Broadcast Corporation
In May SMG was presented with a unique opportunity to film a segment for the Canadian Broadcast Corporation's hit show The Fifth Estate. CBC News and The Fifth Estate, or "The Fifth" to our Canadian friends, is similar to ABC News and the news magazine show 20/20 in the US.
The outbreak of COVID-19 meant that CBC News couldn't send their usual camera crew to the US to film, so they outsourced freelance film crews to film content. They also stipulated that all filming must take place outdoors, and no body microphones be used. 
Due to the sensitive nature of the topic, our subject, a Savannah woman, requested that she work with a female-led film crew. We were happy to help her tell her story.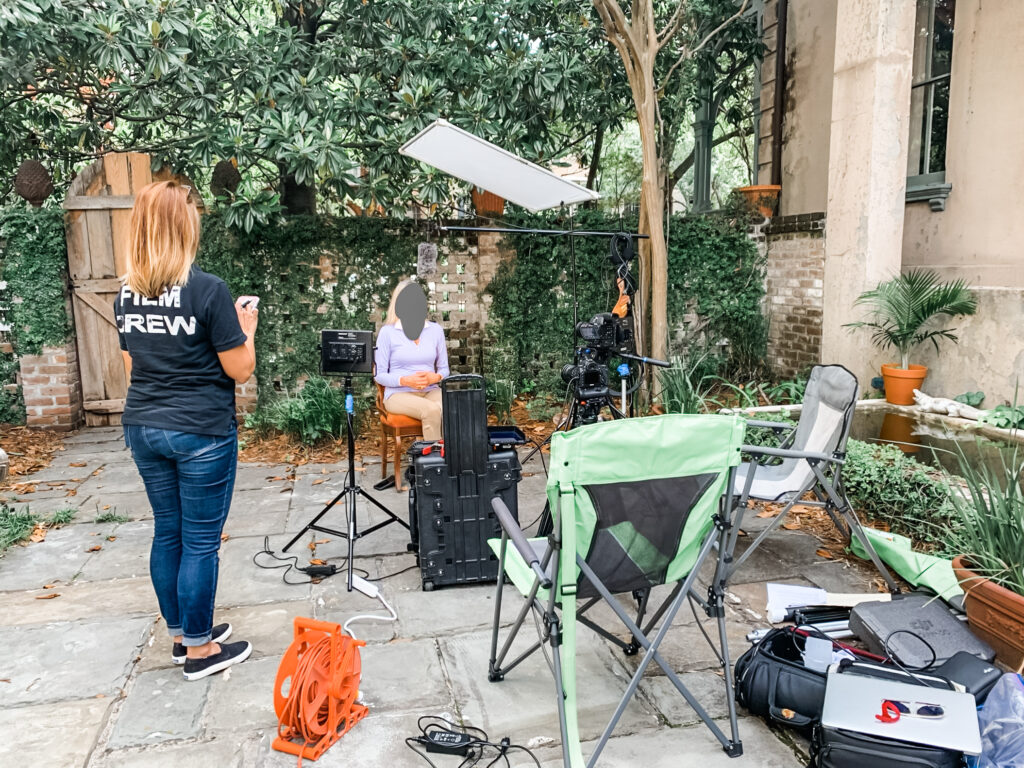 Our subject, former model KC Allen, was ready to come forward with her account of sexual assault from Canadian billionaire Peter Nygard. KC arranged for us to film in the courtyard of an unoccupied home in downtown Savannah. 
The harsh morning sun was broken up by the oaks overhead, but we diffused it further with a scrim. We set up a two-camera shot and a boom mic. We used soft 3-point lighting to balance the ambient sunlight. 
The CBC team in Canada conducted the interview via Facetime and Skype. Because we were outdoors during the morning hours, we had to contend with a lot of bird noises. The Canadian team was a little caught off guard by the enthusiasm of our local birds. 
After the interview, we caught b-roll. The CBC team asked for lots of slow motion footage, so we used our Sony A7r iv on a Ronin SC at 120 fps to catch some gorgeous footage. 
We also caught some still images for CBC News to use in their promo of the segment. 
The segment features two women. Our work is with KC Allen. Here is a link to the full story, and we'll embed the video below.